Every Altea creation starts with the yarns, which we source from a range of reputable suppliers in Europe that have received industry-approved certifications outlining their compliance with sustainable and ethical standards. Many of these suppliers are exceptionally versatile with regards to dyeing, spinning and creative innovation, and provide us with a colourful spectrum of yarns with different performance capabilities. Here, you will find a breakdown of the fibres we use, their benefits and makers.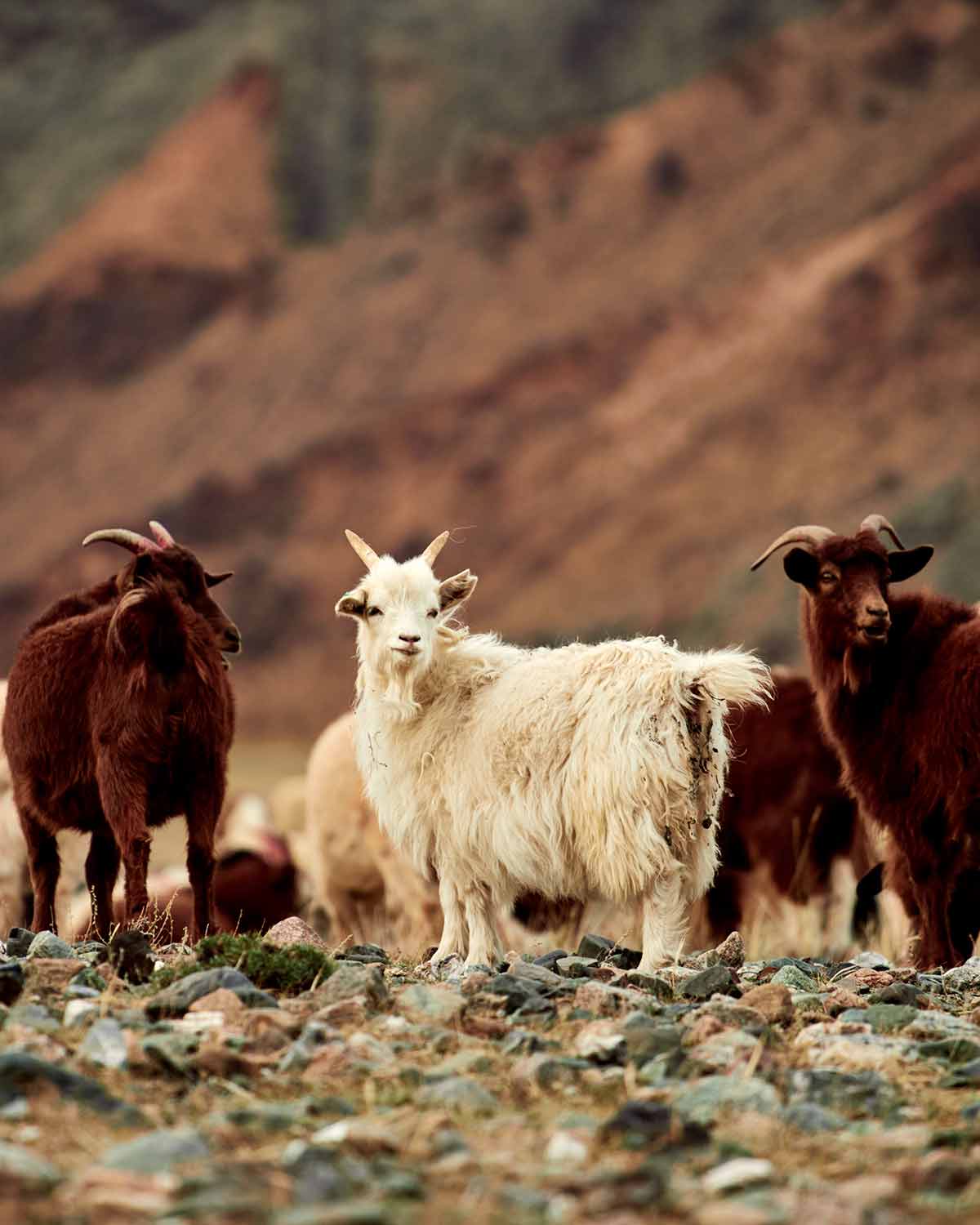 CASHMERE

Cashmere is an incredibly fine and soft fibre that's shorn from the undercoat of the Capra Hircus Laniger, a breed of goat that roams the mountainous landscapes of the Himalayas. Due to the extreme changes in temperatures there, these fibres have exceptional thermoregulating properties which means they can be used year-round. Unlike sheep, these mountain goats can only be shorn once a year, making cashmere a more luxurious fibre due to its limited supply.

We source our cashmere and cashmere/silk blend yarns from Cariaggi, which is a family-owned mill from the Marche region of Italy. With over 60 years of experience in crafting the finest cashmere in the world, the company is accredited with certifications as a trailblazer in sustainable and ethical practices, and it prides itself on being able to fuse cutting-edge technology with traditional craftsmanship.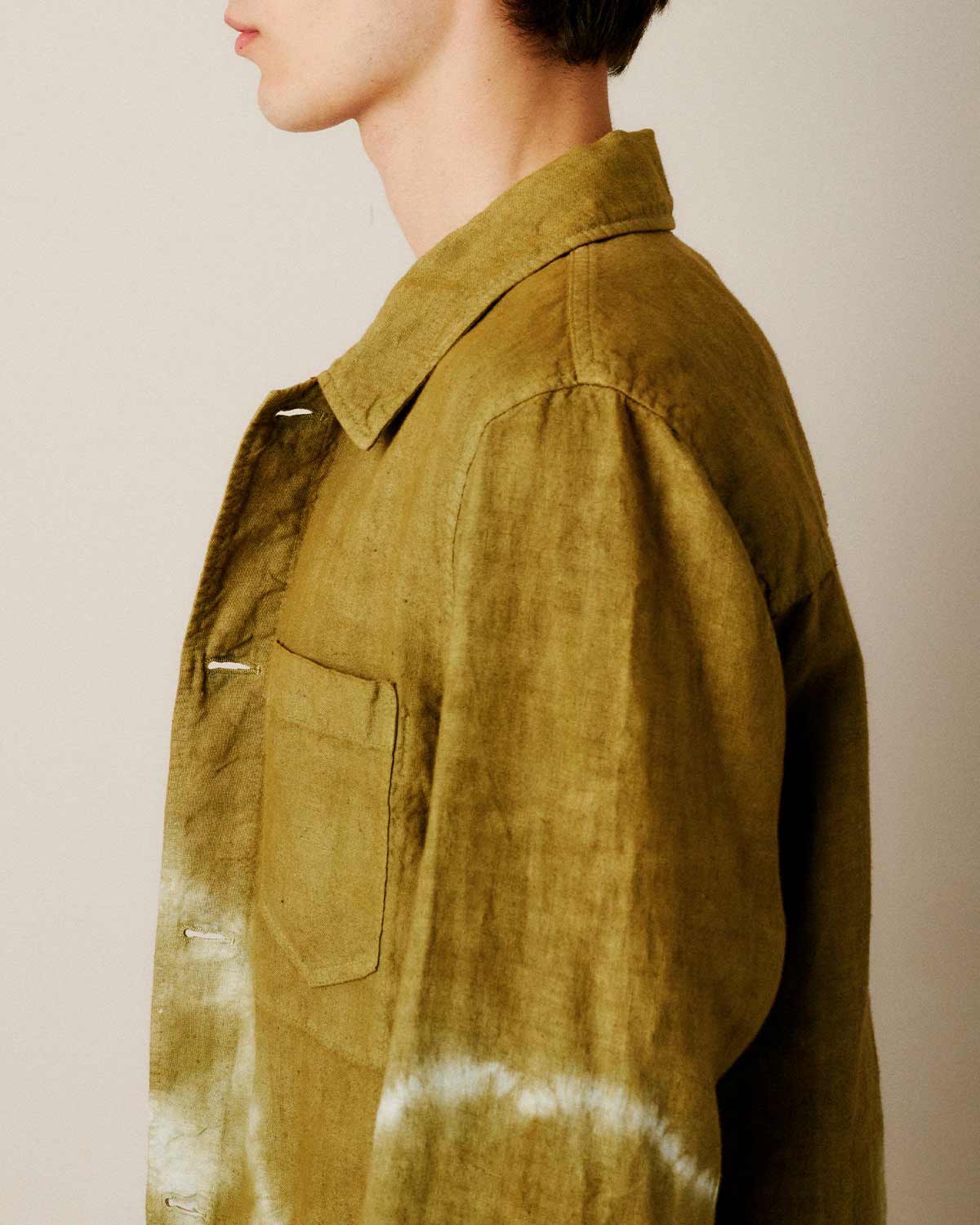 LINEN

Linen is derived from the flax plant, which has been used to create garments for thousands of years. It's the ultimate hot weather fibre; it's impressively lightweight, has a breathable open structure, is highly absorbent of water and also quick to dry. Adding to that, it's 100% biodegradable.

We source our linen and linen blends from Tintoria di Pollone in Biella, a mill founded in 1980 that's known for its capabilities in dyeing yarn. It specialises in a number of different treatments, including stone washing, delavè, bicolour, and melanges and has many certifications that show compliance to a range of regulations.

SILK

With its luxurious and lightweight handle, silk is one of the most prominent noble fibres you could wear. It's 100% natural, soft to the touch and possesses a cool handle. Due to its organic nature, it also holds dye exceptionally well and therefore radiates a kind of brilliance that other natural fibres cannot. It's mostly used in blended yarns as a little goes a long way.

We source silk yarns from Servizi e Seta, a world-renowned mill based in Biela which is a short drive from our headquarters. The farming of silk is often scrutinised, but Servizi e Seta is accredited for its traceability and that it uses cruelty-free raw materials.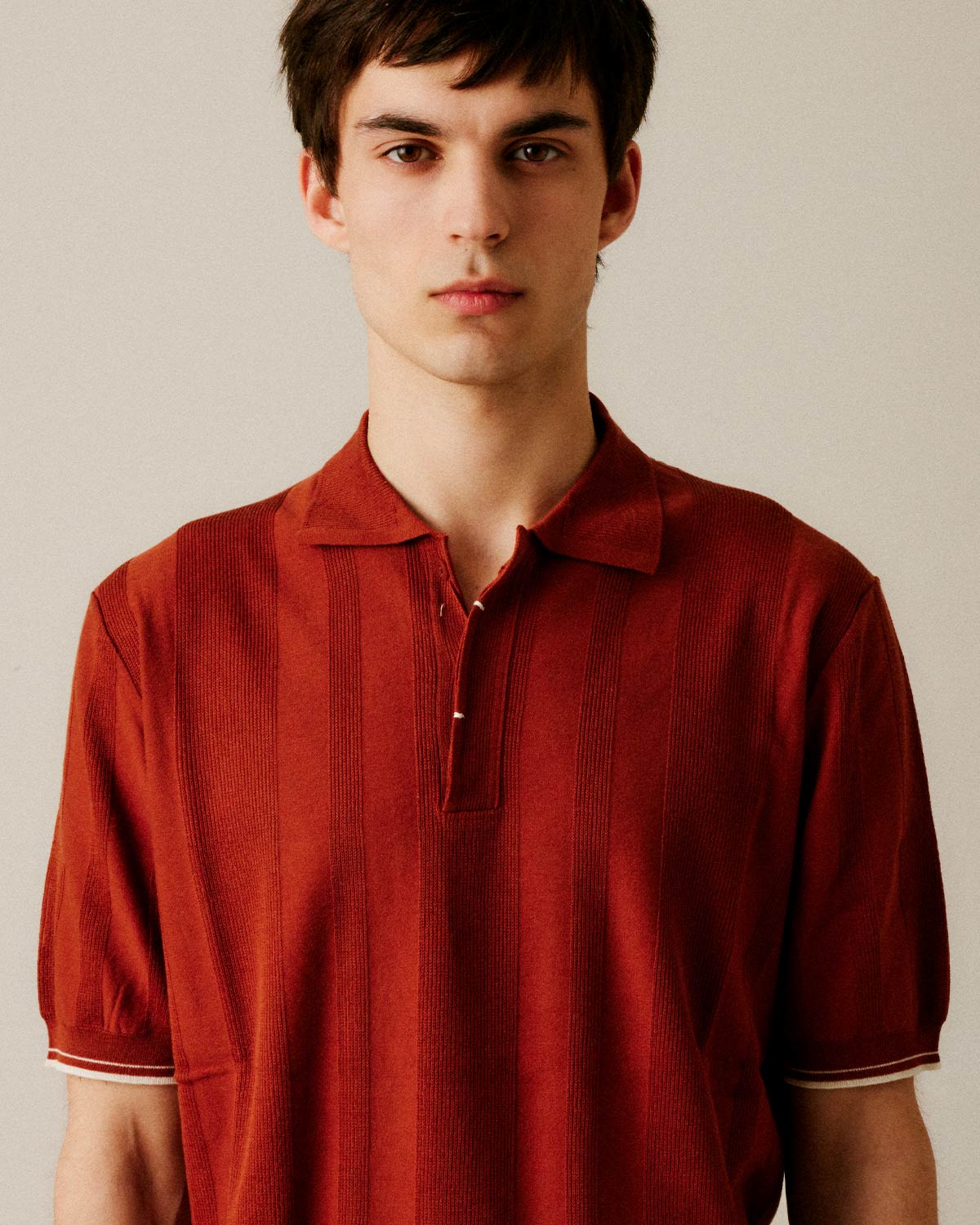 EGYPTIAN COTTON

Cotton is one of the all-time great plant fibres thanks to its impressive versatility. We use a variant called long-staple Egyptian cotton, which has a longer and thinner fibre that provides a smoother handle and finish. Overall, it's lightweight, hypoallergenic, breathable, durable, and 100% biodegradable. Not only that, but it's wonderfully versatile and can be dyed, knitted and woven in a myriad of ways.

We source our Egyptian cotton from Filmar, a technologically-advanced spinning mill based east of Milan, that works exclusively with the leading farms in Egypt and is certified by the Global Organic Textile Standard.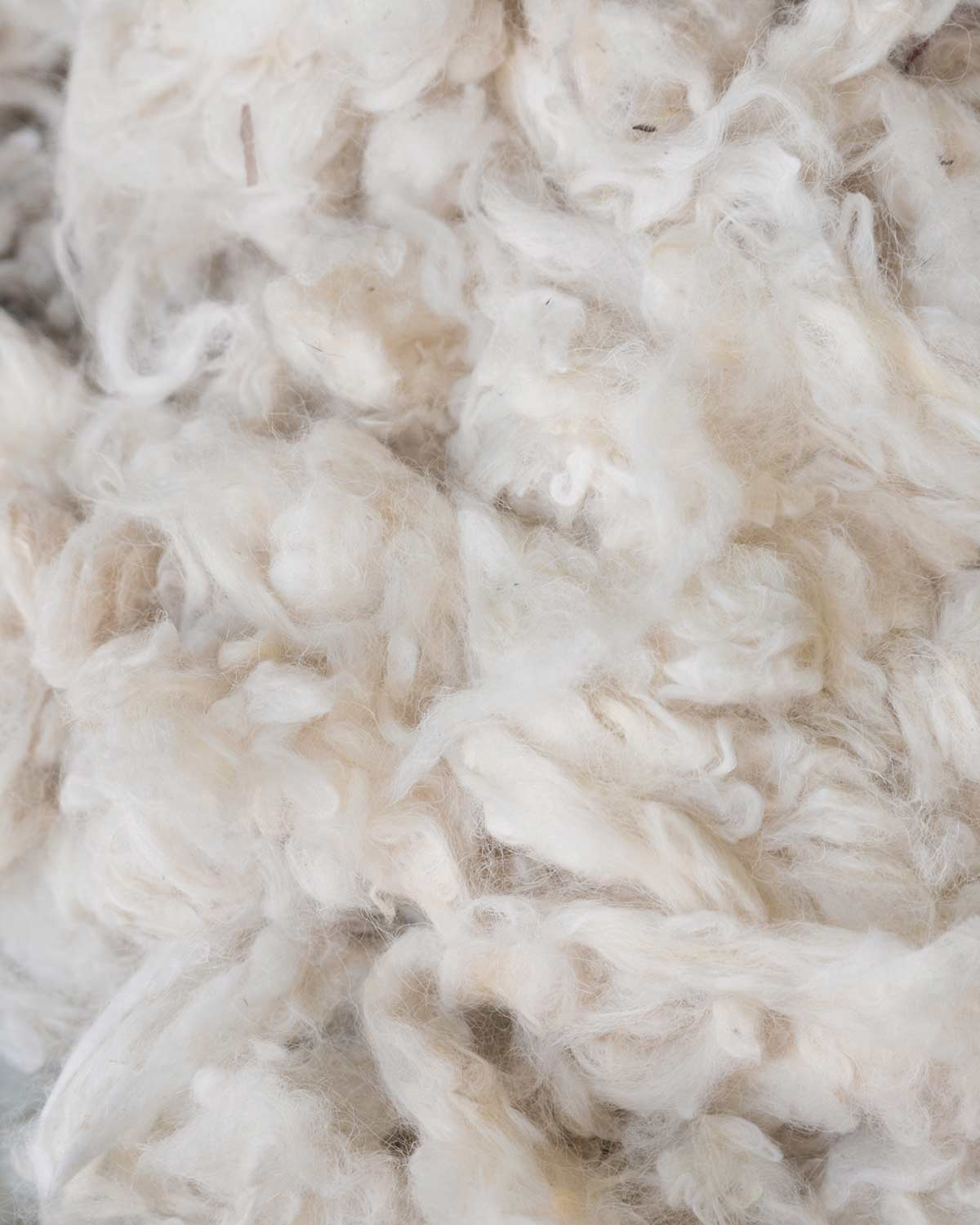 LAMBSWOOL

Lambswool is the technical term for the first wool that's shorn from a sheep that's roughly seven months old. At this young age, the wool is at its softest, and therefore lends itself well to clothing that's designed to bring comfort at all times. Not only that, but wool is also naturally moisture-wicking, hypoallergenic, breathable, insulating, and completely biodegradable.

We source our lambswool from Z Hinchliffe & Sons, an age-old British spinning mill founded in 1766 that's renowned for its soft yarns that are nourished by water sourced from the nearby River Dearne. Over the company's history, it's developed incredibly personal relationships with its suppliers of lambswool, and is commended for boycotting the use of any kinds of azo dyes, formaldehyde, carcinogenic, hazardous or allergy-inducing products during the production process.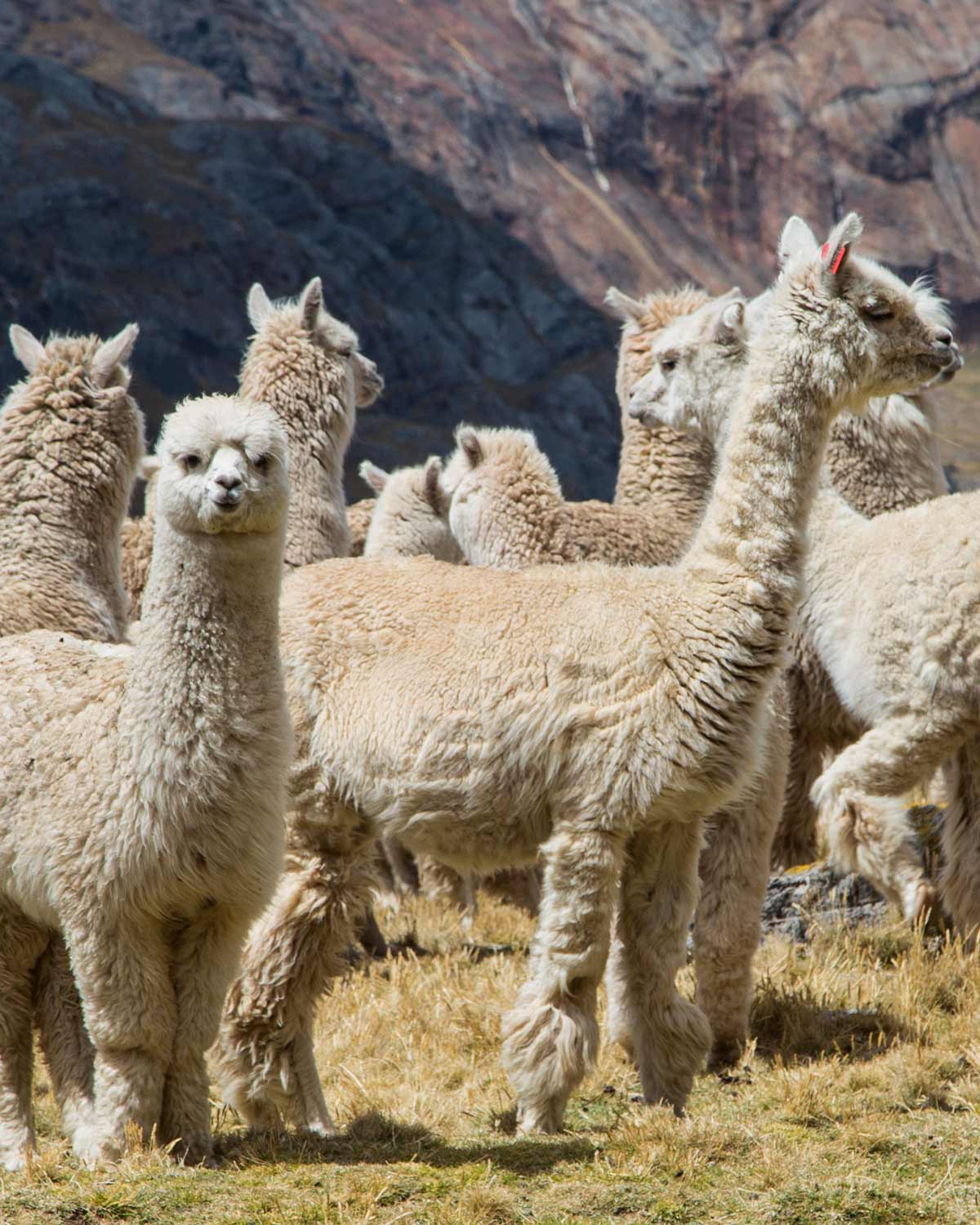 ALPACA

Alpaca is one of a handful of widely-accepted luxury fibres that are often compared to cashmere due to its incredibly soft handle. In comparison to wool, it's stronger, lighter, and more resilient; however, it's free from natural oils which makes it hypoallergenic.

Founded in 2008, Filitaly-Lab is one of the newest yarn suppliers we work with and is based just north of Florence in Prato. It's a family-owned company and an incredibly modern one, too, which explains why it's so passionate about being as sustainable and transparent as possible. It's a member of the Alpaca International Association (AIA), a controlling body from Peru that promotes ethical and responsible practices throughout the entire supply chain.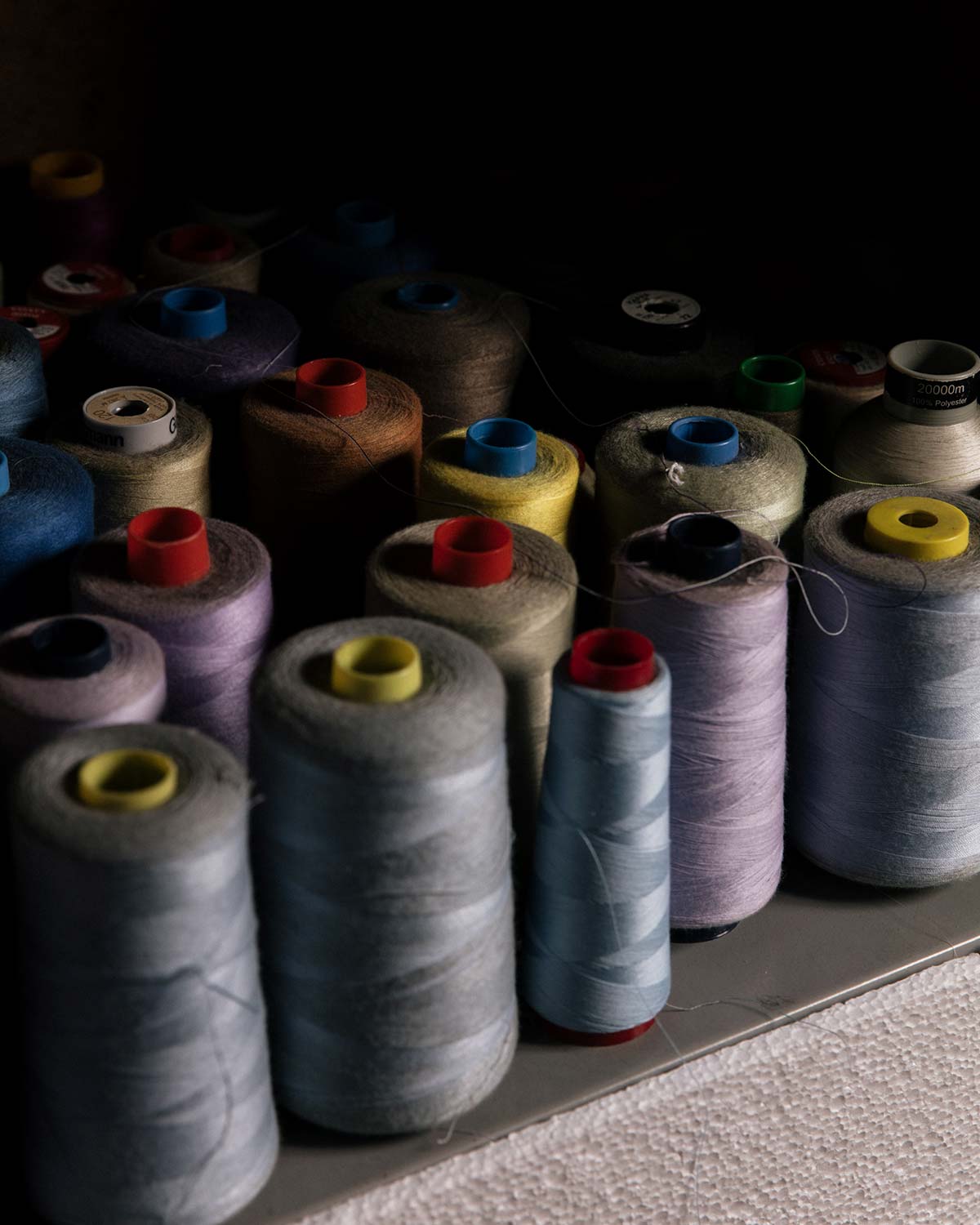 WOOL AND CASHMERE

By blending two fibres together, it's possible to extract the best qualities from each to create a superior yarn. In the case of a wool and cashmere blend, you're given the strength and breathable properties of wool with the added finesse of cashmere.

Based in the outskirts of Florence, Pecci Filati is a family-owned spinning mill that's steeped in tradition with records that date back to 1884. It's the sole supplier of our wool and cashmere blended yarns. Whilst its produce is of exceptional quality, Pecci's recognition as one of the industry's leading examples in compliance with a number of textile standards is one of the primary reasons we're thrilled to work with them.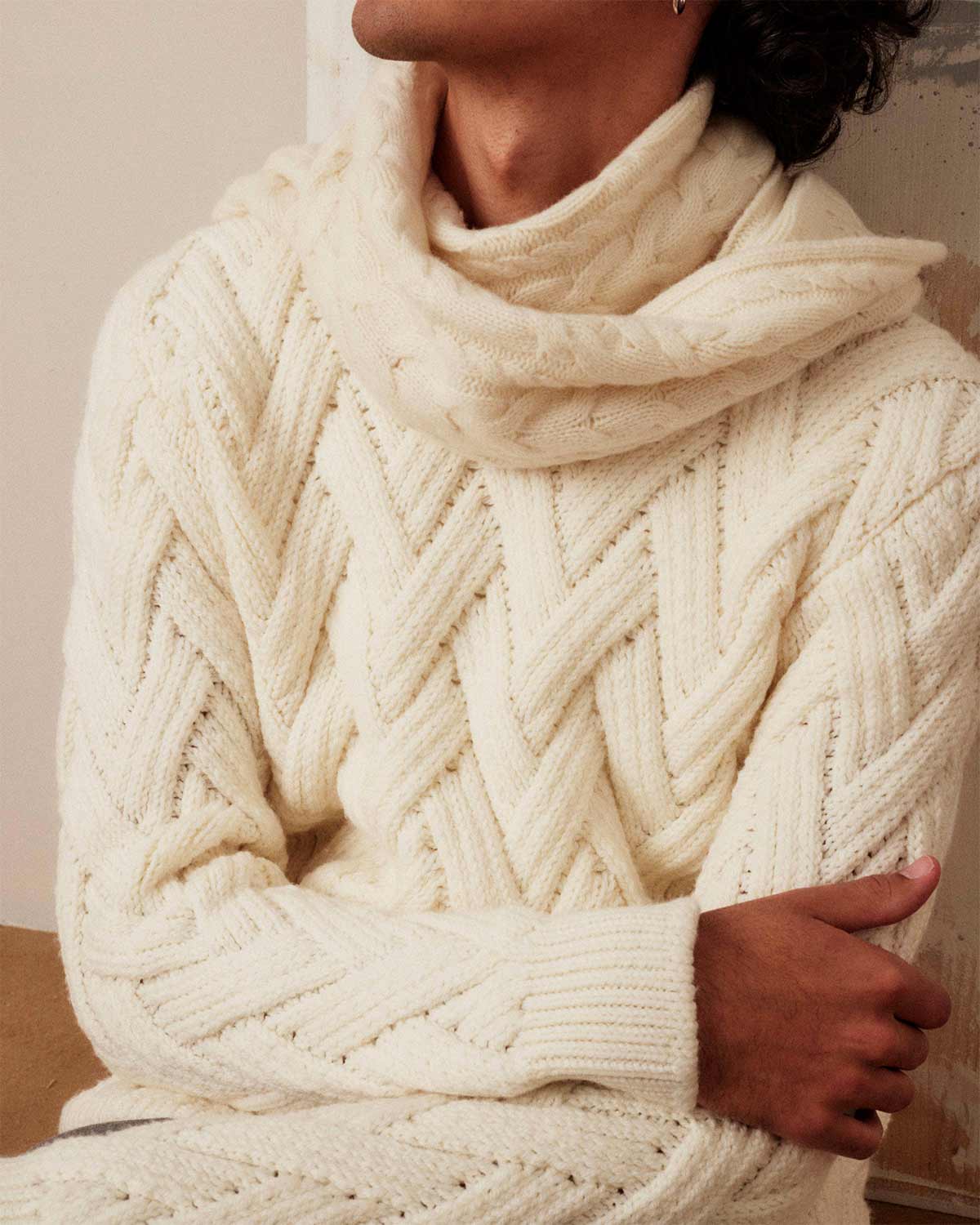 MERINO

Merino is the wool that's shorn from Merino sheep, which is a breed possessing fibres that are thinner and softer to the touch than regular wool. As a result, it's known for being one of the warmest, most comfortable fibres, which is why it's one of the world's most popular wools for knitwear.

Founded in 1924, Zegna Baruffa is the world's leading manufacturer of Merino wool with an impressive vertically-integrated production system. Whilst sustainability has become a popular buzzword in the fashion industry in recent years, it's always been a central ethos within Zegna Baruffa and throughout its history, it's won many awards for ethical and social practices.